Easily accessible from Junction 34 of the M4 (just 2 minutes), Hensol Golf Academy boasts a 19 floodlit driving range with 7 outdoor bays and PGA golf coaching and custom fitting. Hensol Golf Academy offers golf lessons for all ages and abilities and features an interactive video coaching studio along with a GC2 ball flight and swing analysis system to help you really home in on your game and improve. Lessons and custom fitting are available every day with one of our two PGA professionals. At Hensol Golf Academy you will be spoilt for choice with our range of golfing equipment. We stock everything that a golfer dreams of from Callaway to Taylormade, Titleist to Nike, Cobra to Motocaddy and many more. Hensol Golf Academy is entertaining for all the family with its new GC2 golf simulator and when you are ready to kick back relax, why not do it in our café area.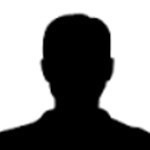 William Davies - Head PGA Professional
From a young age golf has been one of my passions. I managed to reach a handicap of 2 at 17, represented the local clubs 1st team and county at junior and adult level. I then joined the PGA as I turned 18; 9 years ago and am still a part of it to date. I experienced many job roles the industry has to offer from online retailing to a busy golf course. I have enjoyed each and every role and gained a wealth of knowledge along the way. I have taken the plunge this year with a good friend and bought a driving range which has fulfilled a long life dream/goal and hope to be here for the rest of my golfing days. As a person I would say I am very outgoing and enjoy a break skiing or even relaxing by a pool with a cold beer. Hobbies normally come as a second choice these days as golf takes the majority of the spare time I have, however I do like to watch the occasional rugby or football match. I have a great family and 2013 was a good year when my partner and I had our first child a little boy called Jacob. I just hope he follows in my footsteps and will be a part of the driving range one day.
---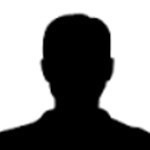 Aled Griffiths - Head PGA Professional
I have been a Pro for 5 years. I love coaching and helping people improve their games and I am also a ping accredited custom fitter. I studied in America for a short while on a golf scholarship playing of scratch and returned to gain a degree in Architectural Technology. I have a fiancee called Danielle and pet Chihuahua called Bella. My hobbies include playing cricket and watching rugby.
---