The GC2 Smart Camera System and HMT Head Measurement Technology
More than a launch monitor. More than a simulator.
It's a Game Changer.
With the GC2, you can practice or play golf in any environment with equally trusted results. The GC2 produces the most accurate measurements of ball characteristics at launch - period.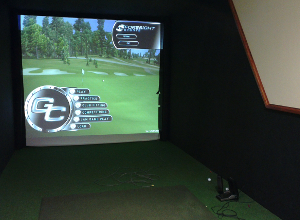 HMT (Head Measurement Technology) combines with the GC2 to precisely capture club head data with an ease and accuracy never before seen. The most accurate and complete club head analysis
technology available. With HMT, the most comprehensive analysis of a player's swing and club head performance is now at your fingertips. Instantly see critical data such as club head speed, horizontal club path, smash factor, dynamic loft and lie - even impact location - with the same unmatched accuracy you're used to in the GC2.
If you'd like to book a session or would like to know more please click here to send us an email.